Welcome to the Aquaroma® Home Care product line.
Suggested Retail Prices (SRP) for Home Care Products are listed. SRP does not include shipping, taxes, nor location specific overhead costs.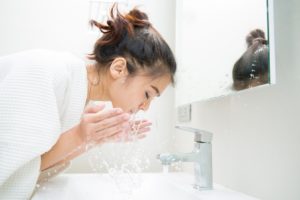 Order online or by phone from one of our Partners.
Order by email, web contact form or by phone directly from Aquaroma®. Or drop by our headquarters.

Advanced Hand Sanitizer
$

10.00
with Soothing Moisturizers and Lemon Fields scent-
80% alcohol based hand sanitizer, with 4 soothing moisturizers, that not only disinfects, killing 99.99% of germs, but also leaves your hands feeling smooth.
Kills 99.99% of germs;
Safe to use multiple times per day without cracking or drying your skin;
Protects your skin's innate acid mantle;
Keeps your hands feeling smooth, not cracked and dry like other hand sanitizers on the market;
Pleasant lemon scent;
Reusable spray bottle. An Advanced Hand Sanitizer refill will be made available.
Description:
Hand sanitizer especially formulated to kill 99.99% of germs while leaving your hand's skin moisturized, smooth and healthy. Great for the entire family.
Instructions:
Use as necessary throughout the day. External use only.
Spray enough product on hands to cover all surfaces;
Rub hands until dry;
Supervise children under 6 years when using this product to avoid swallowing
Active Ingredients: Ethyl or Isopropul Alcohol 80% v/v
Inactive Ingredients: Water, Vegetable glycering, Proprietary blend of Essential Oils, Aloe Vera, Vitamin C, Vitamin E.
Warnings:
For external use only.
Flamable. Keep away from heat or flame.
Do not apply to children less than 2 months old or on open skin wounds.
Keep out of eyes, ears and mouth.
In case of contact with eyes, rinse with water.
If an irritation or rash occurs, stop use and consult your doctor. This may be a sign of a serious condition.
Capacity:
4.7 Fl oz. (140mL)